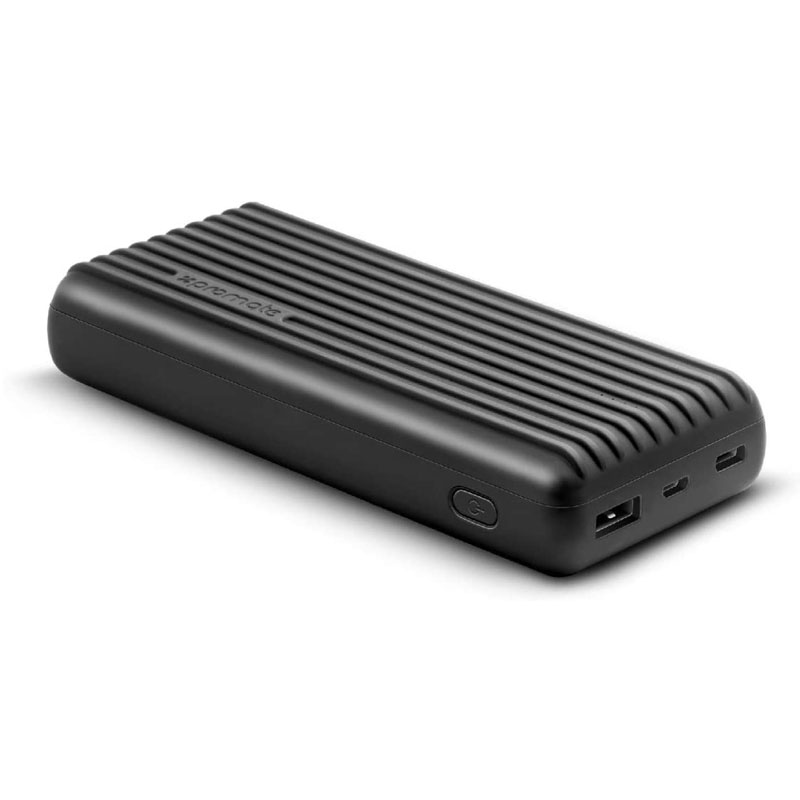 Portable 3.1A Dual USB Fast Charging
Titan-20C is a high-capacity power bank, a powerful 20000mAh lithium-polymer battery in an urban minimalist design. Charging any USB enabled devices with both USB-C and USB-A highspeed charging ports. The Titan-20C features Automatic Voltage Regulation, which detects connected devices and provides the optimum charging output. Charge two devices simultaneously during your long trips with the high capacity you will never run out of power.


Charge Two Devices Simultaneously:
An Outstanding feature of this Portable Charger is that It includes Two USB Outputs, USB-A and USB-C. This means you can have 2 devices charging at the same time - reducing the overall amount of time you need to wait for your smartphone, tablet or another USB-powered device to be up and running.