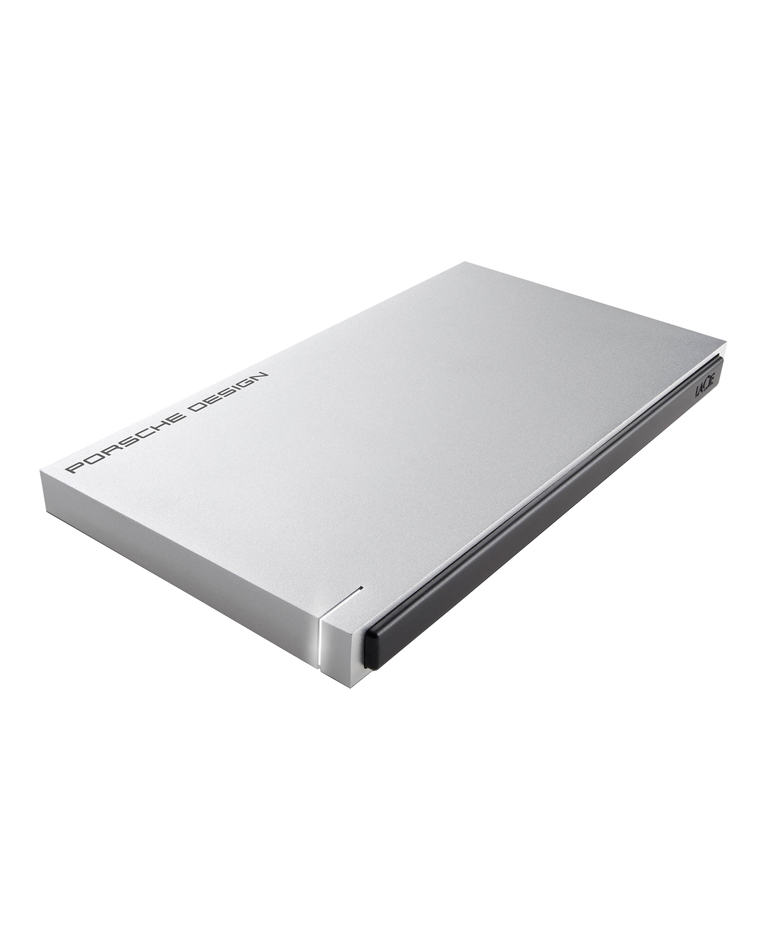 LaCie 2.5" Porsche Design Mobile Drive
Porsche Design Form, LaCie Function
We first worked with Porsche in 2003 and it resulted in one of our most popular hard drives that's still talked about today. With the LaCie Mobile Drive, we've produced an exclusive and timeless shape, with solid, reliable hardware that's sure to last for years. You can use it anywhere and be confident that you're getting superb performance.
Built for speed
• Solid aluminum casing
• Designed for Mac®
• SuperSpeed USB 3.0
• Product Overview

The LaCie Porsche Design Mobile Drive is more than just a place to store data — it's a collaboration between one of the most renowned design firms in the world and LaCie. Speed, design, and technology are combined to create a mobile hard drive that's built for performance. The LaCie Mobile Drive features a USB 3.0 interface for speeds up to 100 MB/s1, plus a strong, sophisticated aluminum finish that looks great beside Mac computers.
Accelerate Your Backup with USB 3.0
With the LaCie Porsche Design Mobile Drive's USB 3.0 interface, you'll be able to transfer files faster than ever before. Back up your photos, exchange audio and video files with your friends, or make sure that your important files are kept safe. With speeds up to 100 MB/s**, the possibilities are endless.

Use Cases
 - Mac Loyalist: The LaCie Mobile Drive's aluminum casing looks great next to
 - Mac products. Plus, USB 3.0 and Time Machine® compatibility work seamlessly with the latest Mac technology.
 - Photographer: With speeds up to 100 MB/s, the LaCie Mobile Drive's USB
 - 3.0 interface allows for transferring large photo files quickly on the go.