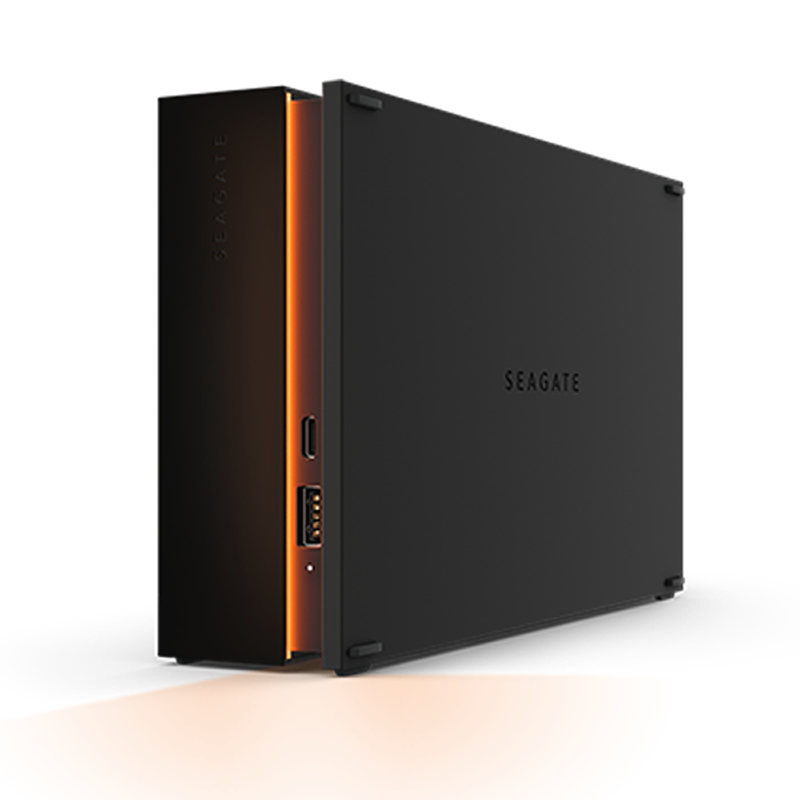 Seagate FireCuda Gaming Hub
Big Capacity, Bold Design
Light up your gaming experience with the Seagate FireCuda Gaming Hub. Featuring up to 16 TB of capacity, create an immersive atmosphere with customisable RGB LED lighting. Plus, dual front-facing USB-C and USB-A ports enable you to connect and power all your peripherals in one place.
Capacity: 8TB | 16TB 
Immerse Yourself in the Action
FireCuda Gaming Hard Drive and the FireCuda Gaming Hub are ready to bring added depth to your battlestation.
One Battle Station, Customized Your Way
Explore the full, customisable RGB colour and pattern control that's at your fingertips — you can even sync up all your FireCuda RGB products with help from the free Seagate Toolkit software.

Plus, the FireCuda Gaming Hub and FireCuda Gaming Hub work with Razer Chroma™ RGB, so you can sync all your Chroma-enabled peripherals and dive deep into your gaming.
However You Want It
Designed to bolster your battlestation's look, the FireCuda Gaming Dock works both vertically and horizontally.
Load Up Your Game Vault
Built with big capacities, FireCuda Gaming Gaming Hub (up to 16 TB) give you the space to build up your library of games, applications and media without fear of limits.