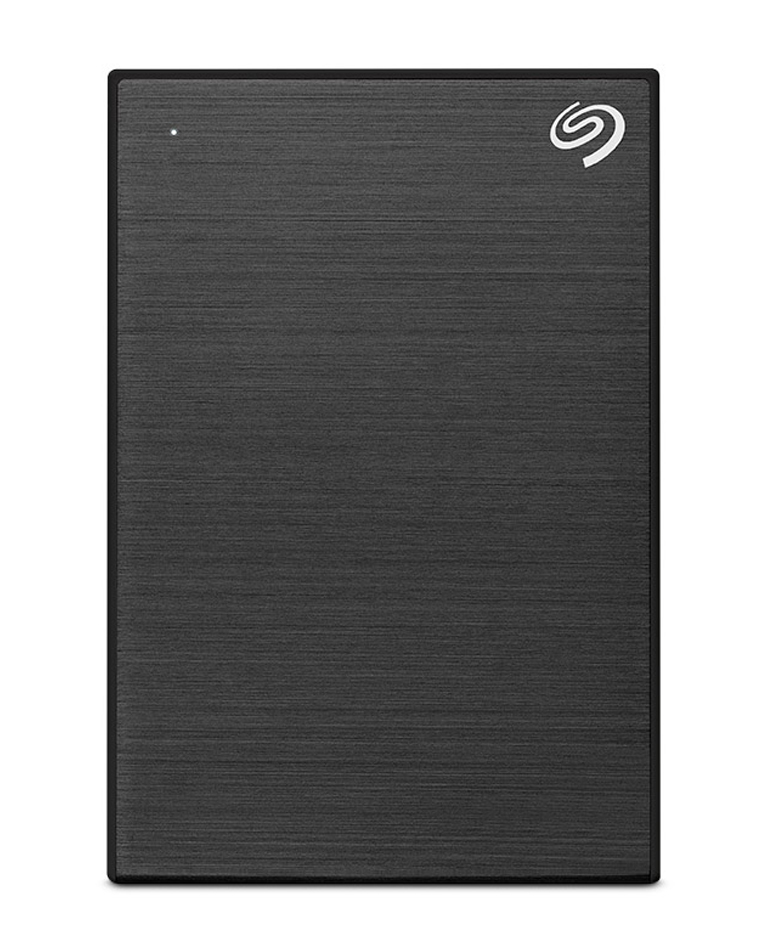 Seagate® Backup Plus Slim - Black
Slim is an easy way to protect and share your digital life. Ready to go with up to 2 TB of storage space for your most important files, it also features a sleek and protective metal finish available in classic black, silver, red or blue. Choose your flavour and join the millions of satisfied customers with one of Seagate's most popular and trusted portable drives.
Back Up Your Stuff—Anytime, Anywhere
The Backup Plus Slim Portable Drive is the simple, one-click way to protect and share your entire digital life. At 12.1millimeters thin for up to 4TB of capacity, it's ready to take with you and go.

Easy Manage Your Favorites Wherever
All your photos, movies, and videos can be backed up using the downloadable Seagate Dashboard software, including the ones you've shared on Facebook, Flickr, and YouTube. Run a one-click backup or schedule an automatic backup plan to protect your files on your Backup Plus Slim Portable Drive at your convenience.

Plug-and-Play High-Speed Connectivity
High-speed USB 3.0 and 2.0 connectivity offers plug-and-play functionality on your PC without the need of an external power supply.