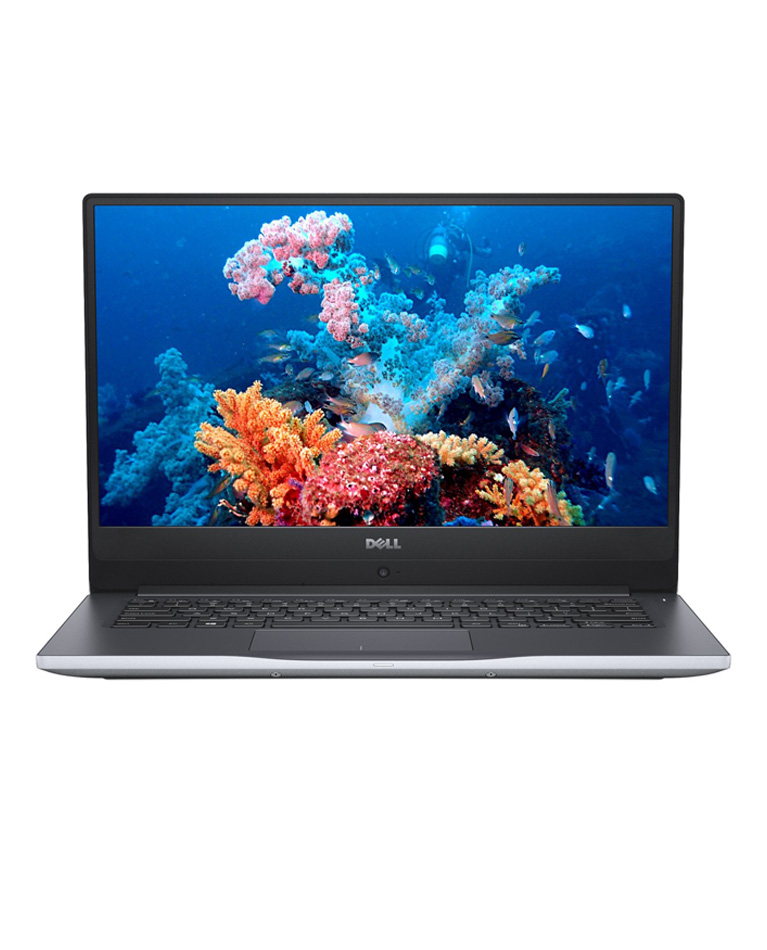 Elegance with an edge.
A 14" 7000 laptop crafted for compact elegance. The lightweight design features an ultrathin bezel and diamond-cut edges for sharper style.

Eye-catching, Head-turning.
Strong and sophisticated: Crafted from beautiful, brushed aluminum reinforced with a magnesium alloy top inner frame, the Inspiron 7000 laptop is well-designed and stylish. Premium materials and a compact form make it the perfect companion for people on the go.

Your signature piece: The 14" screen size feels expansive while its ultrathin bezel and diamond-cut edges add to the luxe look and feel of this sleek system.

Way beyond basic
Better view in the house: Enjoy a luminous, Truelife Full HD display with crisp, colorful views.
Weigh your options: Your Inspiron 14 7000 laptop comes with incredible optional features that let you create the system that best fits your needs. NVIDIA® GeForce® MX150 adds discrete graphics for improved gaming and editing. And opt for a backlit keyboard and a solid-state drive for quicker responsiveness and better shock resistance than conventional hard drives.
Premium powerhouse
The Inspiron 14 7000 is equipped with up to 8th Generation Intel® Core™ i7 processors, putting smooth, powerful performance at your fingertips.
Memory for multitasking
Up to 16GB DDR4 memory lets you switch quickly and easily between running programs, even while other applications run in the background.
Loud and clear
Waves MaxxAudio® Pro adds a sound clarity and dimensionality that take your music and videos to the next level.


Designed for the real world — because that's where life happens.
We want you to love your new PC for years to come. That's why we test Inspiron laptops for reliability not just in the places where you expect it, but for the open road ahead.

Turn up the heat: From locker rooms to locked cars, we test Inspiron laptops for survival in harsh short-term heat conditions of up to 65°C/149°F.
Everything hinges on it: We test Inspiron laptop hinges to ensure they still feel tight, even after opening and closing the lid 20,000 times.
Keys to success: We test commonly used keys for 10 million keystrokes and touch pad buttons 1 million times with no failure. So go ahead, finish your novel.
Buttoned up: No matter what you set your power and multimedia buttons to do, we've tested them all to survive up to 40,000 pushes with no problems.
Twist and turn: Call us excessive, but after twisting an Inspiron laptop's base and lid more than 25,000 times, we can assure you the parts inside are well protected.
Always a good fit: You'll probably never need to remove and reinstall your Inspiron's battery 30 times, but you can rest easy knowing that we've tested even that.